Keynote speaker
ARE YOU LOOKING FOR A DYNAMIC KEYNOTE SPEAKER FOR YOUR UPCOMING EVENT?
SIMPLY FILL OUT THE FORM BELOW AND WE WILL CONTACT YOU DO DISCUSS YOUR NEEDS.
Do you want to become a person of influence, create a leadership culture in you organization and reach your goals?
Propulsé par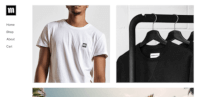 Créez votre propre site Web unique avec des modèles personnalisables.