Consultant
The variety of Marius' experiences as an educator have allowed him to grow in the areas of Innovation, Leadership and Pedagogy. He has thus become a sought after Leader and Consultant for education partners. Whether you want to collaborate on a project, lead an initiative or plan an event, Marius brings years of experience, expertise and insight to the table.
Here are some of the roles you could assign to him:
Participant in a think tank
Moderator role
Leading a round table
Collaborator with post-secondary institutions to transform the student learning experience
Collaborator in a project or initiative (eg, entrepreneurship, leadership, design thinking)
Special guest as part of a course or training
Participating in a roundtable (e.g. leadership, assessment in the digital age, global competencies)
Propulsé par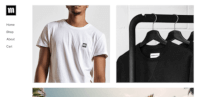 Créez votre propre site Web unique avec des modèles personnalisables.