Contact Marius


​Marius is a recognized Leader in Education. His work focuses on providing personalized leadership training solutions to school districts, school principals and a number of educational partners.

​He also offers personalized leadership training solutions to businesses as everything rises and falls on leadership.

​To request his services or to inquire about what Marius can do for you, please fill out the form below, and we will contact you to discuss your needs.



​Innovations Marius Bourgeoys

61, Éliza street

L'Orignal, ON

​K0B 1K0

Marius Bourgeoys

bourmu@gmail.com

​613-676-2713
Contact Marius
Propulsé par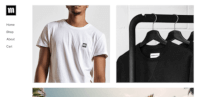 Créez votre propre site Web unique avec des modèles personnalisables.