Trainer
Marius offers practical workshops with humor, passion, reflection and intuition. They are designed to allow participants to reflect and make their thinking visible. The goal of all workshops is to equip the participants with the strategies and thinking habits that will allow them to innovate and become designers of learning experiences. Two key elements to innovate inside the box, develop the global competencies of learners and personalize education.

Here are a few examples of workshops available right now.
THEIR CONTENT IS CONSTANTLY EVOLVING AND MAY BE ADAPTED AND PERSONALIZED TO MEET YOUR NEEDS.
The 360° coach (2 day training/group coaching)

Growing a Learning Culture in Your School
Communicate to Connect
Transform Your Staff's Learning Experience
Becoming a Person of Influence
Intentional Growth
Blogging as a Learning Tool
Blogging as a Professional
Digital Assessment for Learning
A Process to Rethink School

Digital Learning Skills and Work Habits
​Global Competencies : It's All About the Context
Twitter for the Community / the Principal / the Teacher
Document Learning for Learning
Google Docs and Screencastify : a Powerful Combination
Digital Citizenship : Beyond Netiquette
Google Apps for Learning
Google Apps for the Manager Part of You
Propulsé par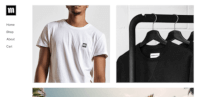 Créez votre propre site Web unique avec des modèles personnalisables.